 In the first half of 2020 the United States was rocked by highly publicized incidents of police brutality which resulted in the deaths of black men and women. While many universities and public organizations were making statements condemning such acts, few were overtly providing resources to affect change to their black students and employees. Over the summer of 2020, members from Clemson University's school of computing, Assistant Professor Dr. Julian Brinkley, doctoral candidate Earl Huff Jr., and undergraduate student Kwajo Boateng approached the CU School of Computing administration about the prospect of creating a support group for computing students who identifed as black. Receiving the blessing of then department chair Dr. Amy Apon, the International Society of Blacks in Computing (ISBIC) was formed.
While the initial goal of the organization was to provide a source of support and resources for black Clemson University students, the decision was made early on to make the ISBIC available as an organization for all those in the black computing diaspora interested in coming together within a single organization while sharing experiences, resources, and expertise. Drawing inspiration from organizations like the National Society of Blacks in Engineering (NSBE) and the National Society of Blacks in Computing (NSBC) conference, an initial infrastructure was established by ISBIC's first 00 members. It is from this small membership that a large, multi-university organization was imagined.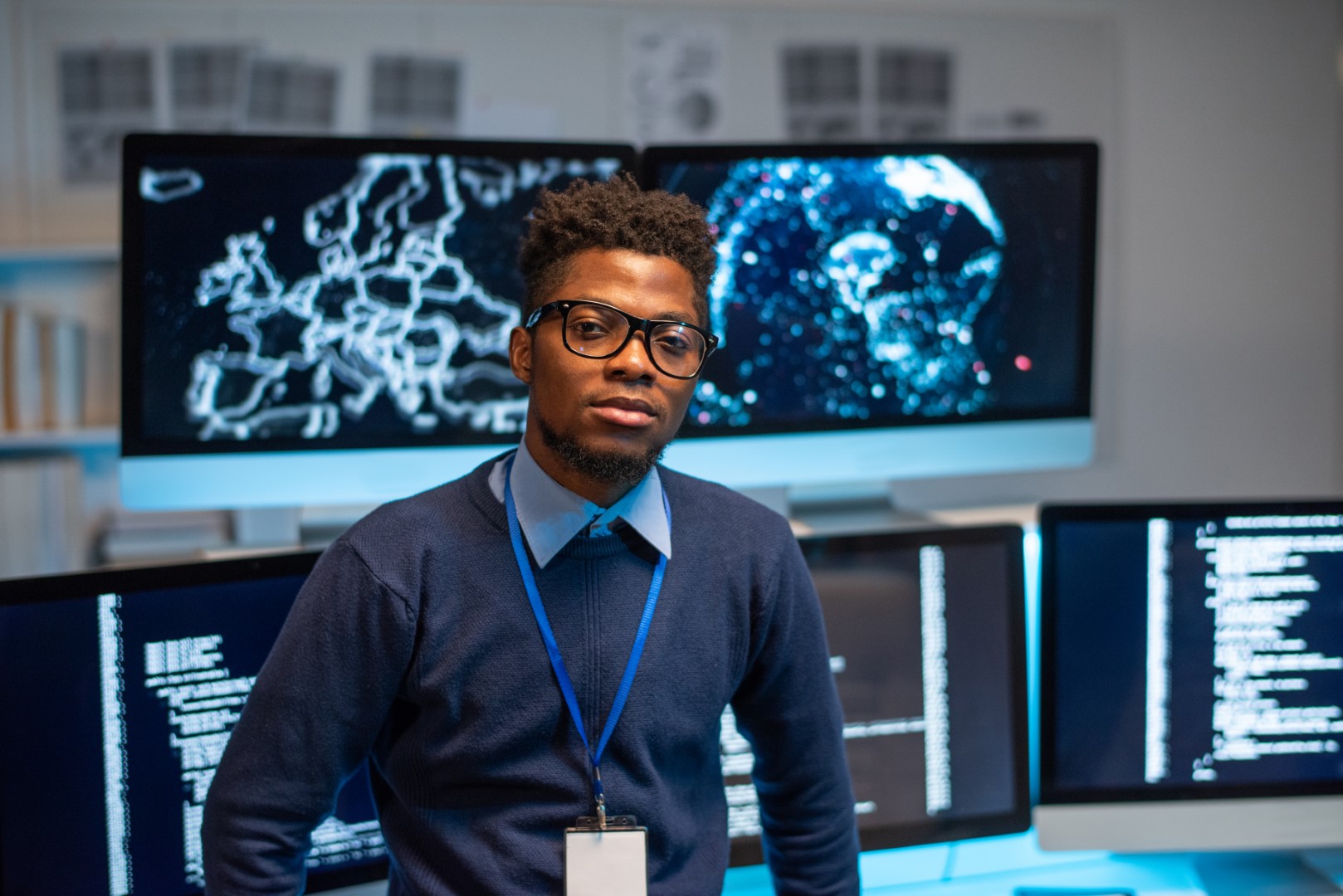 Headquartered in Clemson, South Carolina , the ISBIC serves as a repository of information for blacks in computing looking for scholarships, internships, networking opportunities, fellowships, and peers with whom to collaborate. Our goal is to become the premier organization of blacks in computing while providing a mechanism with which to enable the many black professionals in the computing profession to affect change both politically, technically, and socially.
ISBIC's mission is to, "increase the number of socially and culturally responsible and responsive computing professionals with the goal of making a positive impact in the community".